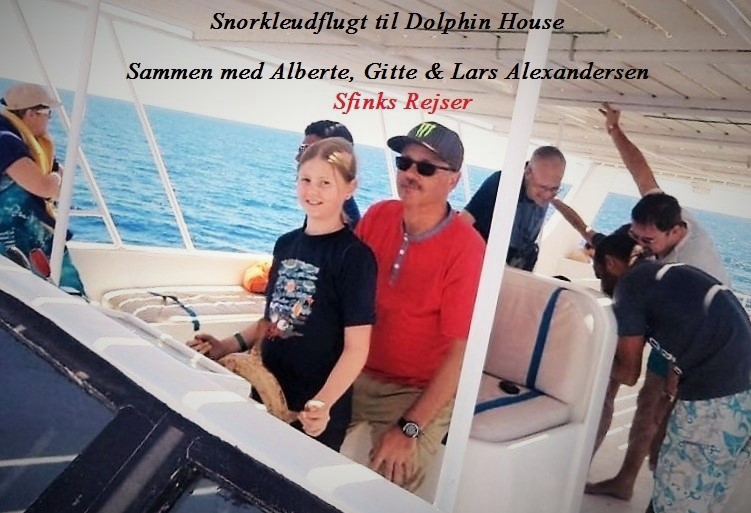 Snorkeling excursion to the Dolphin House in detail:
We'll pick you up for the snorkeling excursion to the Dolphin House directly from your hotel door in Hurghada In the morning, when our tour guide will carry a sign with your name on, in your hand.
Then we drive you to your boat where you will spend one and a half hours sunbathing and relaxing until we arrive in a wonderful place called Dolphin House, which is known to be home to a large number of dolphins. If you're lucky, you can experience these fascinating and extremely intelligent animals playing in the water and following your boat. Weather permitting, you also have the opportunity to jump in the water and play with them!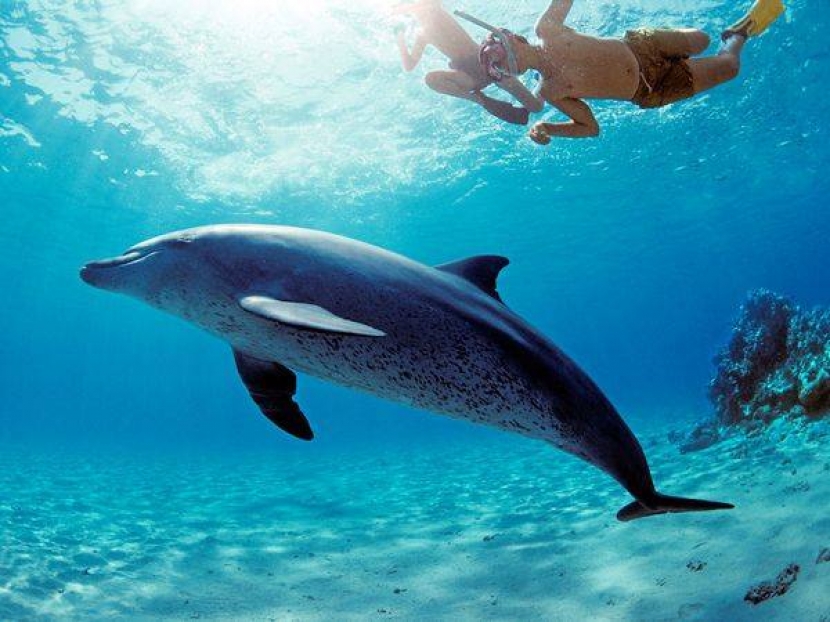 You will come here during the snorkeling excursion to the Dolphin House to experience dolphins in their natural surroundings. This means that they live freely and not in a pool where they are controlled and perhaps trained by people; So here you can observe their normal, voluntary behavior, and if they choose to come to you and play with you, it happens on the basis of their own free will. This means you can experience the pure nature at its best, and you can have a valuable and unique experience. However, this also means that no one can promise that you will see Dolphins, as it is up to them to join us – or not. Please note that if the weather conditions are not good, you may not be able to find them. However, the chance of meeting dolphins is up to 90 percent.
In any case, this area is ideal for snorkeling and you can experience beautiful corals, a host of exotic fish and many underwater animals and plants – but not so many tourists. We make a total of three stops in different places where you can swim and explore the underwater world by snorkeling; At lunchtime we offer you a small buffet on board.
If you are interested in diving, we can arrange a professional instructor for a test hour; Please inform us of this in advance.
We will return to the hotel late Afternoon.
Nb! Children up to 3 years-free; Children up to 12 years 50 % Off