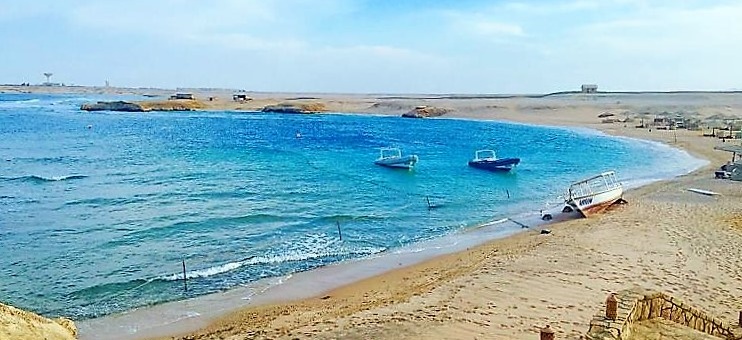 Snorkeling excursion to Sharm El-Naga in detail:
We'll pick you up for the snorkeling excursion to Sharm El-Naga directly from your hotel door in the morning where our tour guide will carry a sign with your name on, by hand. Then we drive south to Sharm El-Naga, which is approximately 45 km south of Hurghada.
Now a wonderful day will begin. The protected coral reef is considered to be the most beautiful coral reef in Egypt, and it is particularly noteworthy as it is only a few meter away. Therefore, you do not need to put a foot on a boat, as the unique wildlife with the colorful corals and colorful fish lies just for the feet of you.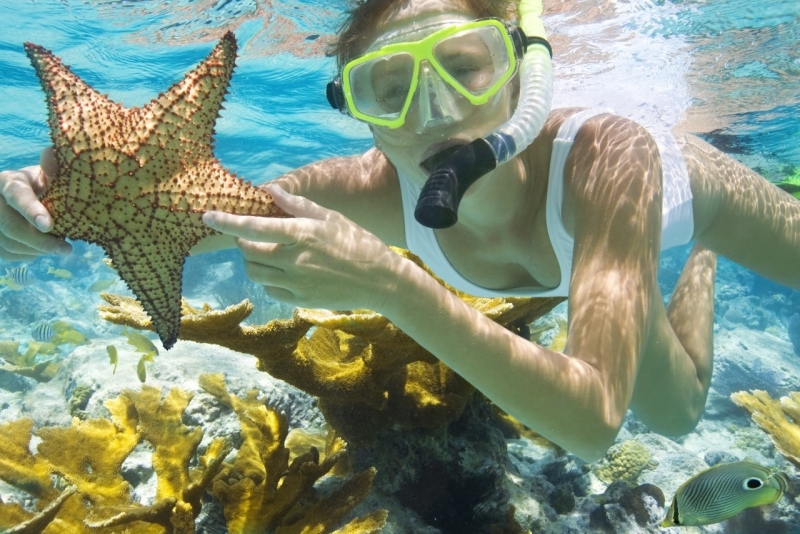 Sun loungers and parasols are available, and you can borrow snorkeling equipment or take your own. You will also find a beach bar, and it is possible to play ball, such as beach volleyball, petanque and darts, or you can try riding on horseback or camel for an additional fee. You will enjoy a delicious lunch at the cozy restaurant on the beach.
This place is also recommended for families with children or for older people as there is a good possibility of wading and swimming in shallow water.
We will return to the hotel late afternoon after our snorkeling excursion to Sharm El-Naga.
Nb! Children up to 3 years-free; Children up to 12 years 50 % off