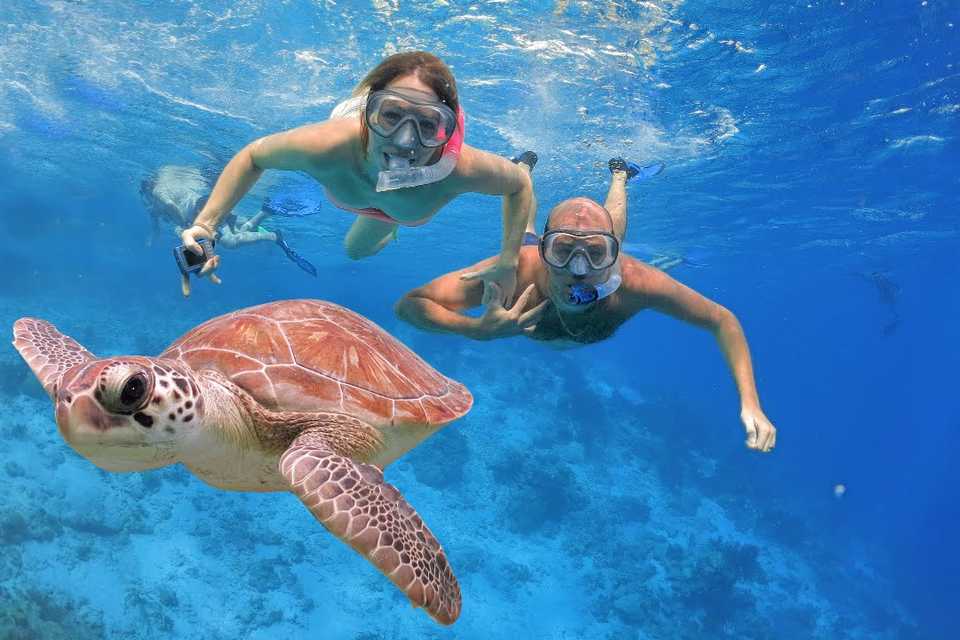 The excursion to the snorkeling excursion to Hamata and Qulaan in detail
We'll pick you up snorkeling excursion to Hamata and Qulaan Directly from your hotel door in the morning where our tour guide will carry a sign with your name on, in the hand.
Hamata is located about 100 km south of Marsa Alamand this is where we will climb aboard our boat. Our destination is a small, divine archipelago where we will visit three islands surrounded by natural lagoons and coral reefs. On the first island you can observe the beautiful underwater world with corals and colourful fish that you won't find anywhere else in the world.
Then we eat a delicious lunch buffet on board the boat, then we sail to the other island and continue our snorkeling excursion to Hamata and Qulaan, which is a natural park due to the beautiful corals and birds that you find here. On the third island you will experience and admire the beautiful scenery.
Professional divers will help us throughout the excursion, they will accompany us and show us the sights.
Nb! Children up to 3 years-free; Children up to 12 Years-25 EUR