Snorkeling excursion to Giftun Island in detail:
We'll get you to the snorkeling excursion to Giftun Island directly from your hotel door early in the morning; Our guide will carry a character with your name on. He will drive you to New Marina in Hurghada, where you get aboard the boat to Giftun Island. If you're lucky during the snorkeling excursion to Giftun Island, you can watch dolphins playing in the water, or even escorting your boat!
Of course we want to give you the chance to experience as much as possible of the Red Sea marine life-so on the way to Giftun Island we stop at two of the best snorkeling places in the region where you can see corals, myriads of colorful fish and many others under water animals and plants . Then you will have lunch on-board as you sail to the island.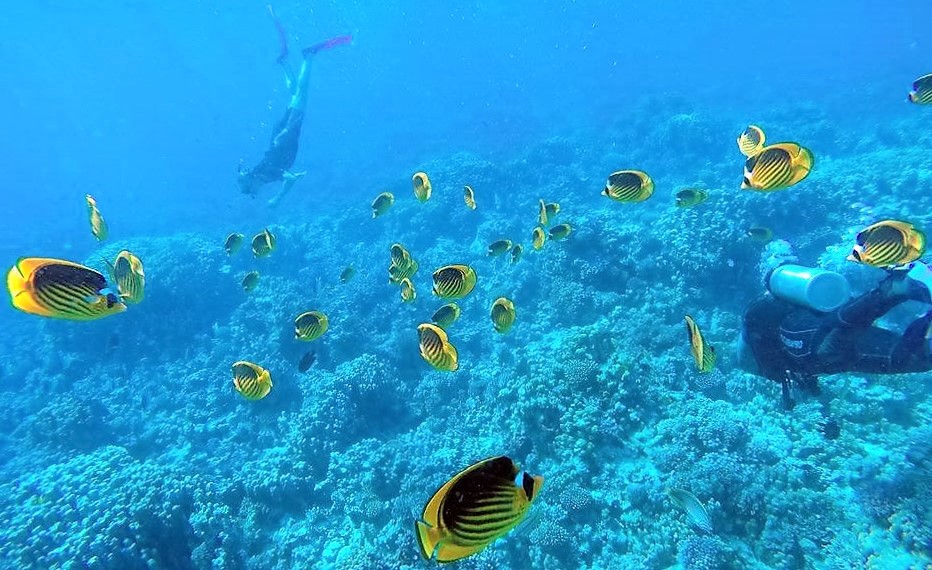 When you arrive at Giftun Island, you will have time to relax! Enjoy the Caribbean atmosphere, the white sands of the beach and the crystal clear turquoise waters, or spend some time sunbathing or swimming.
We will return to your hotel in the afternoon after arriving at the marina.
Nb! Children up to 3 years-free; Children up to 12 years-50% discount