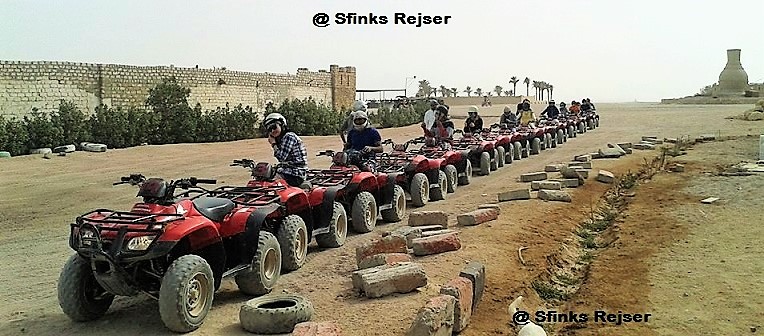 Morning ATV Safari in detail
We pick you for morning ATV safari in the morning directly from your hotel door in Hurghada In the morning, when our tour guide will carry a sign with your name on, in your hand.
Now the trip goes against ATV The center, where you will be given an ATV, and then it is off. We drive into the endless, yet impressed, Sahara desert, where the roads are uneven and sandy, but they lead us directly to the Bedouin village.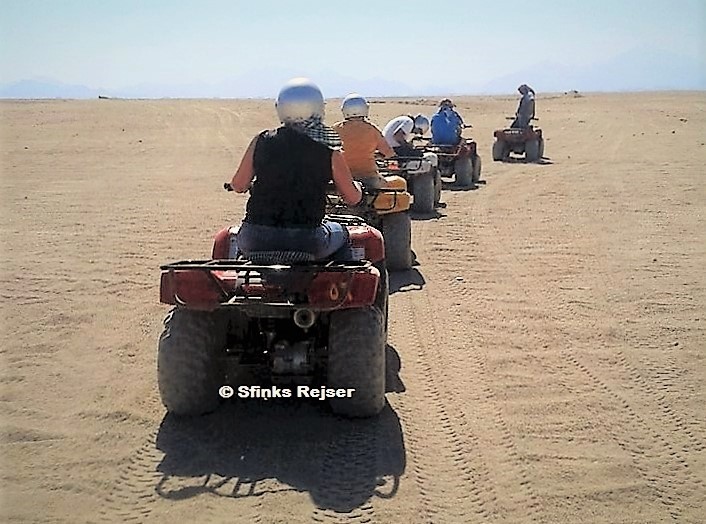 When we arrive in the village, we will relax and rinse the sand out the neck with a refreshing cup of Bedouin tea. It is also possible to ride on the camel, the so-called desert ship.
Then we drive back to the ATV center and go back to the hotel after an exciting excursion ATV safari in the morning.
Nb! Age Limit: Minimum 16 years
If you love ATV and want to drive through the desert, don't miss out on this tour ATV safari in the morning, where you will spend about 3 hours driving to a Bedouin camp where you can drink a cup of Bedouin tea and ride on camel.