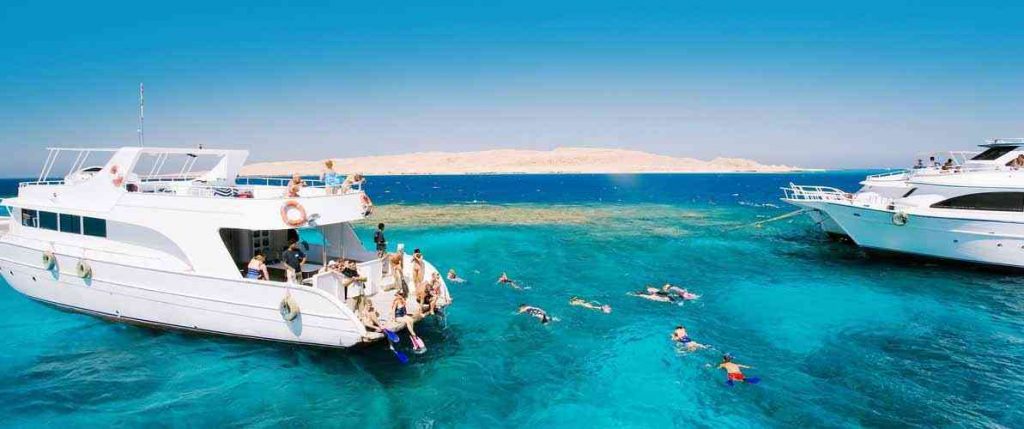 Mega Fun Excursion in detail
WE'LL pick you up for the Mega Fun excursion straight from your hotel door in Hurghada In the morning, when our tour guide will carry a sign with your name on, in your hand. We drive to the port where we will go aboard our luxury boat with air conditioning, WIFI and a rollercoaster.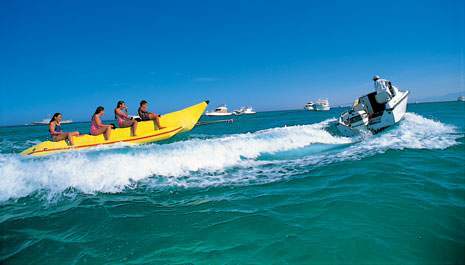 At our first stop you can try sailing on the banana raft, or try the sofa boat, which are both drawn after a boat. Try to see how long you can stay on while the waves are lapping around and trying to topple You.
Then we will sail to a beautiful coral reef, where you can snorkel and experience the underwater world in The Red Sea With the beautiful corals and colourful fish. If you are lucky the Dolphins will turn out, and if they get close enough, there will be the opportunity to swim with them in their own environment.
For Those who love to fish, you can get a fishing rod and start fishing right away. Who will catch the biggest fish, who will catch the most?
We will now sail to Giftun Island where you can relax on the beach, or if you are a real water dog, you can continue to swim and snorkel. A delicious tasty cold lunch buffet will be served on the Boat.
After this amazing program, it is now time to sail towards the port, and it is here possible to relax with a 20 minute long massage, and you can try to have a henna tattoo drawn on you.
We will return to the hotel late Afternoon.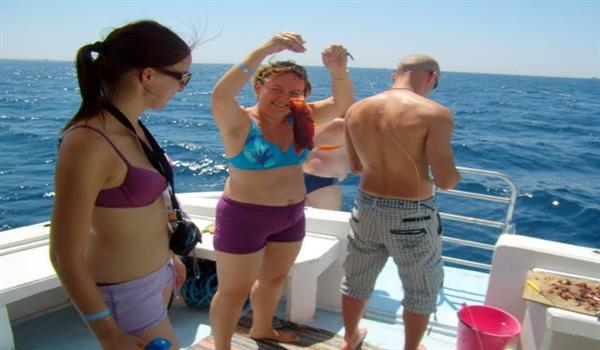 Nb! Children up to 3 years-free; Children up to 12 Years-25 EUR