Evening ATV Safari trip in detail
We'll pick you up for the evening ATV Safari in the evening direct from your hotel door in Hurghada In the morning, when our tour guide will carry a sign with your name on, in your hand. Within short journey times we will take you into the wilderness.
After a brief introduction that will make you sure that you can handle an ATV, we will drive for about an hour until we get to a Bedouin village. Here you can drink tea, and smoke on a real shisha (hookah), and you will experience the village, and get a presentation of some of the daily life aspects of these fascinating desert people – you will see a Bedouin woman baking bread that you will visit a "pharmacy" where they will show you which Nature medicine (and cosmetics!) which they use and you can see handmade accessories. Maybe this is also a good chance to buy unique souvenirs?! At the end you can enjoy a walk on the Camel and see it all a bit from above.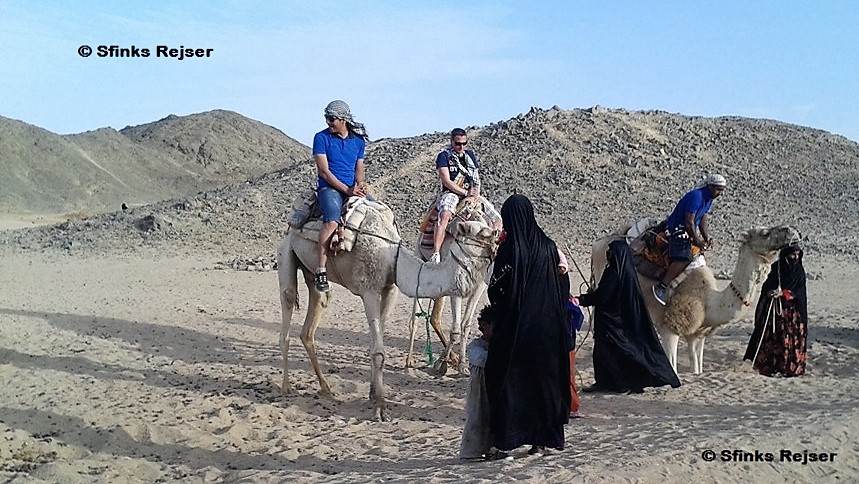 Now it's time for the pinnacle: in the rugged and beautiful desert landscape you'll see the sun go down over the mountains, and shortly after this amazing sight, you'll experience the unique desert sky filled with bright stars. Here we will now serve a typical Egyptian barbecue for you and you will enjoy an oriental show.
After this you will jump up on your ATV, and under the starry sky you will cross the wilderness again and get back to the garage.
We will return to the hotel in the evenings.
Nb! Age Limit: Minimum 16 years