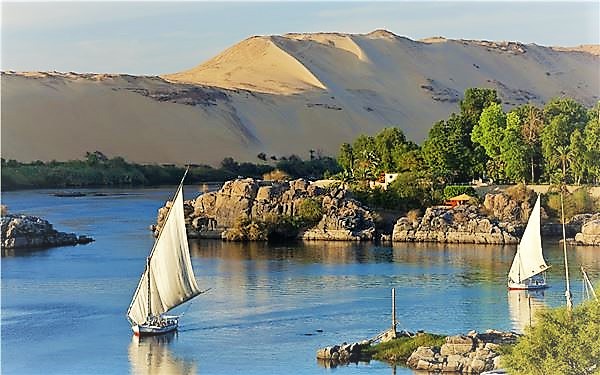 Our guide will pick you up directly from your hotel or ship in Aswan to your Felucca sailing, and you'll begin your cruise to the Botanical Gardens and St. Simon Monastery.
Felucca is a traditional wooden sailboat, used especially along the Nile in Egypt, consisting of a Latin sail or triangular sail. Felucca can measure up to 12-13 meters and depends a lot on the wind as they are not equipped with motors.
Enjoy your Felucca sailing in Aswan on the Nile in Felucca as you sail to the Botanical Gardens and St. Simon Monastery.
the Botanical garden or kitchen islandis known for its rare plants that were imported from all over the world, when in the year 1899, Lord Kitchener used this island to be a place where his soldiers had the opportunity to rest, and called it the House of the Lord. The island is known for its garden and the exotic plants that Kitchener planted there and continues to flourish today.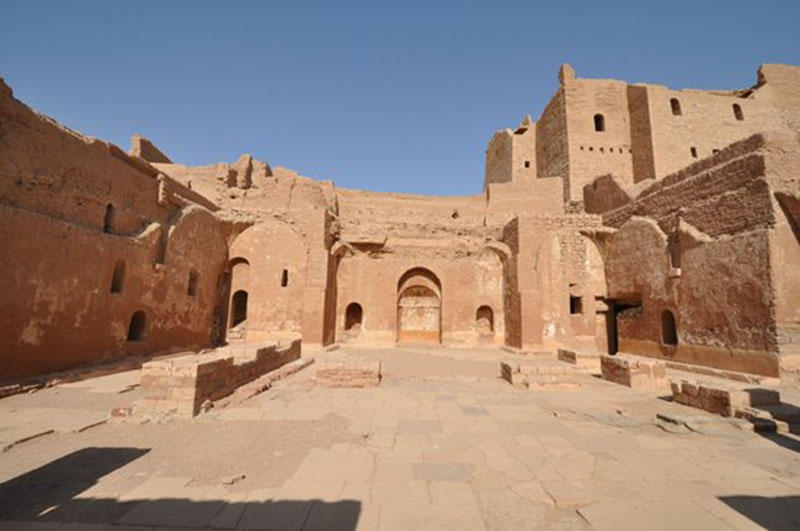 The St Simeon monastery is a Coptic monastery from the 6th century. It was formerly dedicated to Anba Hadra, a former bishop of Syene (now Aswan) from the 4th century. Century. Later, the monastery was called St. Simon after Anba Samaan or Simon, who was a Coptic saint, known as Simon the Tanner or Simon Shoemaker, who lived at the end of the 10th century. Century.
This name was taken over by archaeologists and travellers to the due monastery.
The price is at min. 4 people