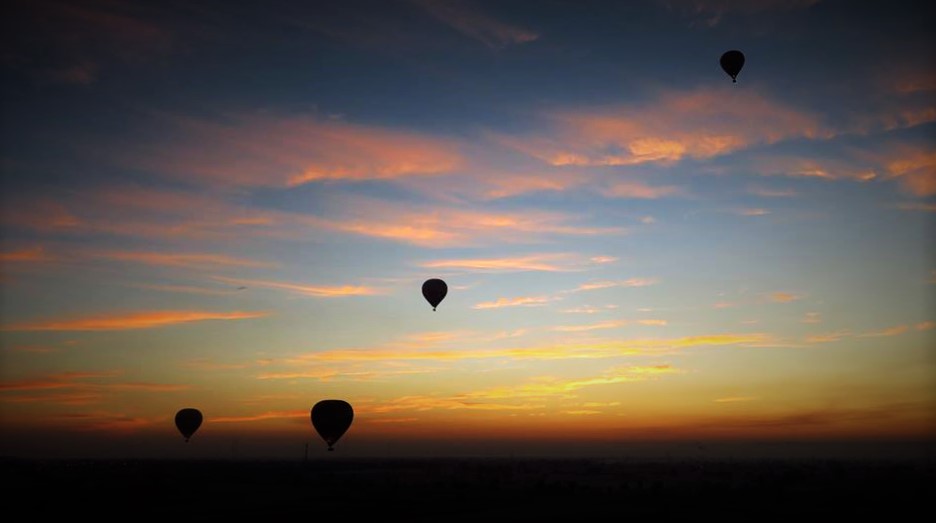 Air balloon trip in detail:
We pick you up right from your hotel in the early morning, we will pick you up directly from your hotel or ship to experience the unforgettable air balloon ride.
Now look at the beautiful tombs and temples and the surrounding countryside of the West bankAs you fly over the historic monuments. To enjoy the scene of everyday life and experience the atmosphere of ancient times.
Now you must sing along with the birds, and float across the sky while looking at a new day standing up below. A fantastic and unforgettable sunrise!
An air balloon ride is unique from all other flying experiences as there is no movement experience, where you will feel the wind on the face, and fly in altitude up to 1500 with your feet comfortably resting.
The earth is slowly moving away and rotating beneath you as you fly over the trees and the spectacular Luxor landscape.
An air balloon ride is just like a dream, to float over the city along with the birds, and in complete harmony with your surroundings.
Then after the end of your trip, we'll drive you back to your hotel or ship.