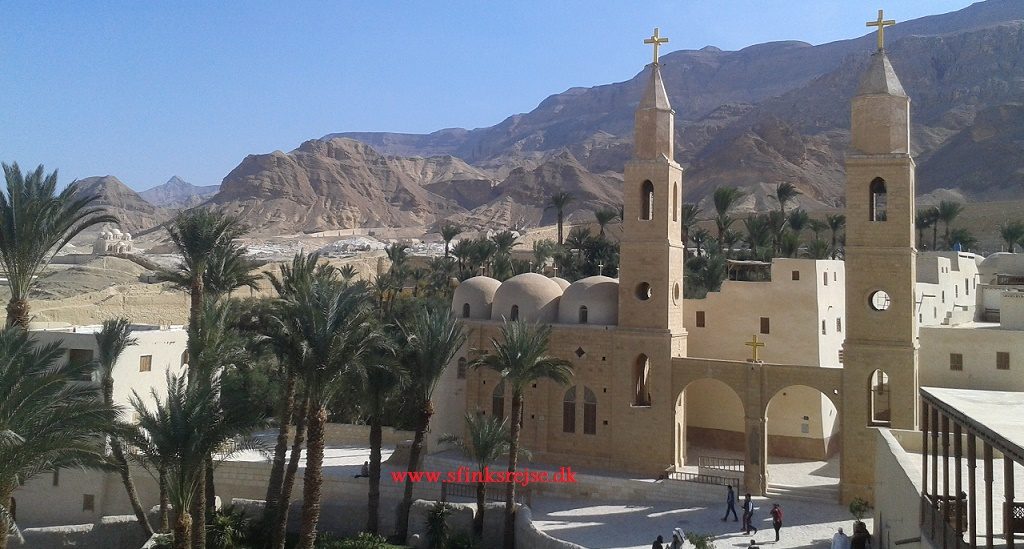 A day trip to St. Antonius and St. Paul's monasteries in detail:
We will take you to our day trip to the monasteries of St. Antonius and St. Paul, directly from your hotel door in the morning; You can recognize our driver as he will carry a sign with your name on, in his hand.
On our way to the monasteries, we drive through the wilderness until we arrive at our destination: For more than 1,600 years ago, this was the home of the hermit Antonius, who lived in a cave in the mountains, about 680 m above sea level; A staircase with about 1,000 steps leads up to the cave. If you climb up to Saint's Lair, you can see writings and drawings – and when you look out, you have a great view of the mountains and the desert, and on the horizon you can even see the sea. For the foot of Antonius' mountain foundations Christian monks St. Antonius' Monastery, Immediately After the Ash's Death in 356 AD This monastery is considered to be the beginning of the Christian monastery, as it has served as an example to believers throughout the Christian world, and today it still houses more than 100 monks. It covers a vast area of 6 hectares, which is surrounded by an approx. 1,200 m long and 12 m high wall, which once protected the sacral area from the Bedouinattack. Here you can see the Coptic Church from ancient times, where the holy man is buried and well preserved paintings from the Middle Ages. The library contains valuable antique manuscripts. The monastery has been recently renovated.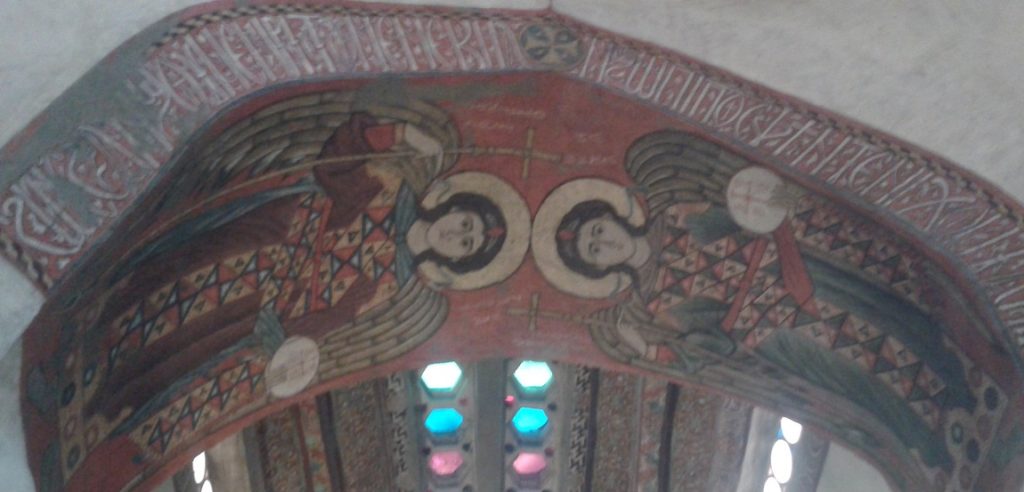 After a short lunch break, we will continue our day trip to the monasteries of St. Antonius and St Paul's, from Hurghada, and drive you to the other side of the area; At the end of a rugged valley, we arrive at St Paul's Monastery, which was built over the sacred St Paul's Cave. St. Paul was a Christian hermit who died in the 4th Century E.Kr. He preferred an ascetic life in the wilderness, rather than a comfortable life in the city, and he dedicated his life to worship God. According to legend, a raven came every night with half a loaf of bread, so the faith of God serves not to starve, and when he died at the age of 105 years, it is said that his tomb was dug by lions. Visit the beautiful crypt that is located deep below the monastery level, and decorated with colorful paintings. However, under all the ecclesiastical elements you can also find more practical things, such as an old chain-block, an olive press, and even a freshwater source, which is a surprising element in the midst of the wilderness.
After our exciting day trip to Hurghada's St. Antonius and St. Paul's monasteries, you will return to the hotel in the evenings.
(min. 4 people)